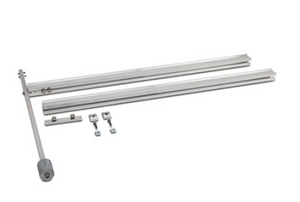 The pendulum holder gives you the ability to fasten the wind sensor (sold separately) directly to the module surface of the tracker.
Pivot mounted pendulum with a counterweight on the nodal bar. Nodal bar will always rotate to vertical position at any position on the Deger system; ensures that the anemometer is always optimally exposed to the wind.
Condition: New
* Due to the size and weight of this item, please contact us for shipping and pickup options.