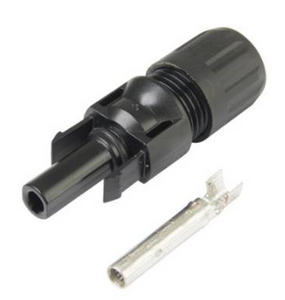 Note: male and female connectors sold separately

MC4 connectors are a single-pole connector system used to connect solar panels in multi-panel configurations.
More than 50% of the world's PV power is installed using MC4 connectors (over 1 billion in total). For this reason, MC4s are often viewed as the standard connector in the solar energy industry.
Contact included

UV resistant
-40C to +85C (-40F to +185F)
Condition: New